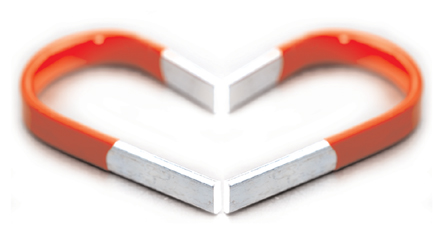 "Most men and women are only as needy as their unmet needs. When their emotional needs are met, they usually turn their attention outward." – Amir Levine and Rachel Heller on the Dependency Paradox
Tegan and Chris are your average couple in their mid twenties three years into their relationship, and while well past the intensity of the dating phase, they still consider themselves happy and in love. Lately, however, with balancing work and family commitments, they've fallen into a routine of not focusing on their relationship. Tegan is feeling disconnected from Chris. Chris finds himself making excuses why things are feeling stale.
Tegan, looking for answers, discovers an article about how attachment styles can impact relationships. Based on early childhood development studies, the science of adult attachment and the dependency paradox is helping people understand more about how and why some have great connections and others mismatched relationships. At the helm of this research are psychiatrist and neuroscientist Dr. Amir Levine and psychologist Rachel Heller. Their research has found there are three attachment styles, anxious, avoidant, and secure, and that understanding which one you fall into can accurately predict how you will behave in romantic relationships.
Tegan and Chris take the authors' Attachment Compatibility Quiz. Tegan is bothered when she learns she's the "anxious" type along with 21% of people. This type loves being close and enjoys intimacy, but respond to subtle fluctuations in their partner's mood, causing them to believe they are never satisfying their partner. Chris isn't feeling any better. He came out as avoidant. Like 25% of people, Chris is identified as preferring his romantic independence. Both are shocked because they had felt so secure but recognized things had gotten off balance. What could help them get back on track?
Research shows that over a 50% of people are of the secure attachment type but this state shouldn't be taken for granted. People in this type are warm, loving, and great communicators, which should be a goal of all couples, but if they don't care and feed the aspects that make them click, they can shift into one of the less healthy styles. What Tegan and Chris need now is to get their relationship secure again in way that fits their busy life. Enter Tokii.
Tokii's TradingPost and UnWrapped games offer a way to explore, discover, and connect as a couple on and offline. As couples grow together using Tokii, they can feel a more secure attachment, which will result in them being more dependent one another, and that dependency, contrary to popular belief, is not a bad thing.
In the article Attached, authors Levine and Heller explain that dependency paradox found in secure attachments simply means the more dependent people are on one another, the more independent and creative they become and the more willing they are to push themselves to achieve. This is what Tegan and Chris found with Tokii. Trading and playing and the banter that goes with it extend and continue the conversation from the online to the offline space. Their experiences help them express themselves more clearly and precisely, make them feel more secure, and help take more chances with sharing their wants and needs.
Tokii provides a digital platform where love, intimacy, and discovery can flourish in a secure and comfortable environment. Keeping the lines of communication open even when your partner is at work, across the country or around the world is just one key to maintaining a secure attachment in your relationship.
Here's too all the anxious, avoidant and secure people everywhere who just want to be happy in their relationship. It is possible for relationships to grow stronger, and healthier! Tokii is here to help.
Take the Compatibility Quiz here by Dr. Amir Levine and Rachel Heller, authors of Attached: The New Science of Adult Attachment and How It Can Help You Find—and Keep—Love, and see what attachment type you and your partner are.